Think EDS is the right fit for you? Browse our career opportunities below.
About Us
We are a Kansas-based company, established in 2003 devoted to student and teacher success. EDS provides educational support with on-site and personalized learning solutions that get proven results. We partner with approximately 1,800 local schools to accelerate gains and help students succeed. We work with schools in Kansas, Missouri and Nebraska.
Our team has over 177 years of combined teaching experience in the K-12 system, with an additional 86+ years supporting educators thru our EDS partners.  Our training to teachers is what sets EDS apart.  Because our staff has shared experience with educators, we not only know how to help educators select the right solution, but most importantly how to implement the software into your classroom.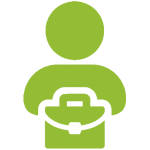 Account Manager - Sales
Current Positions
Eastern Missouri – (Ideal location St Louis or Columbia)
Central Iowa – (Ideal location Des Moines)
Eastern Iowa – (Ideal location Iowa City or Cedar Rapids)
Western NE/KS (prefer Colby KS, North Platte NE)
Responsibilities
Promote the sales of educational software and training, with primary focus on ELA, Social Emotional Wellness, & Math solutions
Sell software solutions to public and private schools & districts within a defined territory
Initiate and develop relationships with key decision-makers
Ability to establish relationships across a multi-level organization
Develop and manage an overall action plan to achieve quota for your territory
Actively monitor customer usage and implementation of the product and to follow up with the customer on a timely basis for product renewals
Participate in state and regional conferences and trade shows
Grow product skills current by attending available webinars and/or training events provided by the publishers or EDS. Participate in certifications of skills as required by publishers
Ability to develop school-level and district relationships
Collaborate with EDS team
Maintain customer information, track activity and results using CRM tools
Qualifications
Prefer backgrounds with classroom teacher experience or School Administrator experience. Sales experience is a plus, but not mandatory.
Demonstrated ability to use questioning to uncover client needs, and then propose solutions on those needs to close new and renewal business opportunities
Strong in-person presentation skills to groups and individuals
Remote presentation skills via web meetings (i.e. Zoom, Teams, Google Meets)
Track record of goal attainment, proven and continued success in selling and closing customers including remotely and in-person, by creating value, and managing a pipeline
Strong knowledge of your geographical territory, including contacts in K-12 education
Ability to travel within the assigned territory
Reliable transportation and valid driver's license
This position will be officed out of your home, and you will travel as needed to educators

Want a Printable Copy?

How to Apply
If interested, you can forward your resume to info@educationaldesignsolutions.com, to the attention of Aaron Eusterwiemann.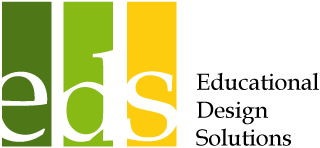 7800 NE 72nd St.
P.O. Box 145
Walton, KS  67151