Accelerating Achievement for All
EDS provides Educators with the easiest and most effective data to guide instruction, monitor progress, which, in turn, connects to individualized educational decisions in the school or classroom.
Who are We?
Educational Design Solutions (EDS)
We are a Kansas-based company, established in 2003 devoted to student success and teacher success. EDS provides educational support with on-site and personalized learning solutions that get proven results. We currently partner with approximately 1800 local schools to accelerate gains and help students succeed. Multiple companies have invited EDS to work on their behalf in Kansas, Missouri and Nebraska because of the quality of our work and the number of successful implementations we're completed for students and educational institutions. Our expertise simply adds value to the quality products we use.
What Do We Do?
Student Success and Teacher Success
EDS has been recognized for establishing over 50 "Drop Out Recovery" Centers in Kansas that issued regular high school diplomas in conjunction with local Board of Education and Educational Learning Centers.
We coordinated 200 Virtual Prescriptive Learning Centers (VPLs) to assist schools to serve those students who were lacking credits to graduate or struggling to earn credits in middle school or high school.
Our partnership with a non-profit organization delivered No-Child-Left-Behind Tutoring Services in Kansas, Missouri and Nebraska to over 1800 students and trained over 350 educators.
EDS accepted the leadership role for the Kansas Reading Initiative (KRI) to implement reading supplemental services in approximately 1800 Kansas schools.
How Do We Do It?
EDS independently selects products to support our consulting business that achieve expedited results in moving students to academic proficiency at grade level and above.  Before we select a product for use results are independently verified.
See our Products page to learn more about the products we are currently using.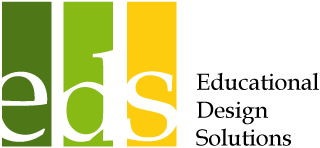 7800 NE 72nd St.
P.O. Box 145
Walton, KS  67151