We are educators and consultants with more than 263 years of experience. 
EDS has been a 2nd career for the majority of our staff.  Our team has over 177 years of combined teaching experience in the K-12 system, with an additional 86+ years supporting educators thru our EDS partners.
Helping Kids Succeed!!!!   As simple as it sounds, that is our basic Mission Statement at EDS.  We do this by providing research-based solutions that improve instruction and learning.  EDS helps schools address RTI/MTSS & AYP requirements using diagnostic & prescriptive programs to progress monitor student improvement. 
Our training to teachers is what sets EDS apart.  Because our staff has shared experience with education, we not only know how to help educators select the right solution, but most importantly how to implement the software into your classroom.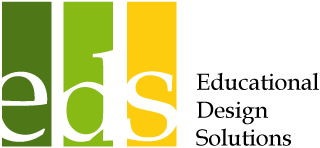 7800 NE 72nd St.
P.O. Box 145
Walton, KS  67151